Harrison Ford will not be killed in new upcoming Spielberg Indiana Jones movie – woo hoo – Love it!  Guess it ain't the last crusade after all then again, is it ever? 
Axel Foley is back – Beverly Hills Cop 4 is in the works – w/Eddie reprising his role and Jerry Bruckheimer producing the film – quite frankly I loved these movies – something very honest and engaging about Eddie playing Axel and with Jerry producing – I expect to see some great action sequences after all Jerry is the man who gave us Training Day, Pirates of the Caribbean and Bad Boys.
British Astronaut Tim Peake after 6 months in space is looking forward to family and friends and the sites and smells of planet earth – Hey this weekend I saw The Martian – again – you can't help but admire these brave, amazing astronauts who spend so much time training, then away from their families up in space – one of the most seclusive jobs (not on earth actually) to learn about the world beyond our own.  Love that science.  If you want to see Tim describe this in his own words click on the link below to see his twitter video!  By the by his touchdown back home was three days ago!  If you wish to check that video out it is on Youtube.  Simply search Tim Peake.  We're not as riveted as we were about space travel during the time of Neil Armstrong but quite frankly when you sit down and think about it, space is the final frontier and we're blessed to be among the few nations that can afford to promote the science behind the travel.
ttps://twitter.com/hashtag/WelcomeHomeTim?src=hash
Leandra Medine – author and founder of the popular fashion blog "Man Repeller" (OMGosh love that) – was asked what one should wear this summer that would combat the heat.  Her response?  "I totally disregard the heat and just wear whatever I want but my hack is just to suck it up and let the sweat drip down your back. Who cares?" – Frankly I love it – Women spend way too much time trying to appear perfect.  Every human flaw makes us awkward and self-conscious – the weight of judgment heavy upon our backs.  It would seem the trick is not to overcome or fix but instead – not to give a crap!  We're human.  People who don't get that need to get a life.  I've got too much to do to worry about it, ladies.  We all do.  Seriously, in-between working, balancing the budget, reigning in the kids, making the doc appointments, trying to maintain ourselves, and squeezing in our side-way hustle to make our own dreams become a reality, a little sweat, well, I ain't gonna sweat it – ya know what I'm sayin'?
Please click on the link below to read the entire article.
http://www.timeout.com/newyork/blog/man-repeller-leandra-medine-shares-her-secrets-on-how-to-be-a-badass-this-summer-061616
If you wish to be taken to Leandra's blog Man Repeller please click on the link below:
Starbucks add-in to Outlook – say what now?  That's right the link below will take you through the installation process – the software will add a "meet at Starbucks" button on your Outlook allowing you to move your conference/meeting/interview to the nearest Starbucks instead.  Not only that but since you're probably press for time, you can also order ahead as well as other tasks.  And of course you know they're probably just going to keep tweaking it until it's practically flawless. Talk about innovative!  That's essentially incorporating Starbucks into your work life in a trendy, easy click click way – nifty method to tread the innovative path Starbucks!
Click Here for Starbucks Outlook Plugin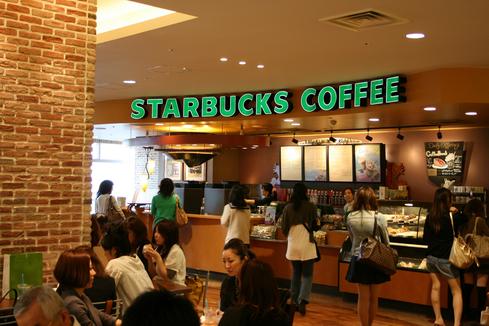 Are you part of the medical industry?  Do you wear scrubs?  Do you want to know where to acquire gorgeous and professional scrubs for $25 a pop?  Checking out this site I wish I could wear them again.  I miss those days!  By the by did I mention that the company already donated over 75,000 scrub sets to 26 countries around the world?  Say what? A company on a mission of impact – how can you not love that?  The company is called FIGS and you've got to check then out for yourself.  Please click on the link below to visit their website.
Ramona Shelburne – THE Sportswriter in a game dominated by her male counterparts – I just read her riveting interview/article on Coby Bryant – who candidly spoke to her about his relationship with his parents, revealing deep thoughts during his sexual assault case, opening up about his painful and embarrassing discovery of finding his clothes on the street, courtesy of his wife after uncovering his affair.  This girl is getting it done- a former outfielder for 2001 Standford softball team to a writer for ESPN and Sports Illustrated – her writing game is on point!
"It was all about getting into uncomfortable places," Shelburne says. "That's what we're always after."- Ramona
I like your style Ramona – hats off!  Please click on the link below to read the article featuring her in full.
http://nymag.com/betamale/2016/06/ramona-shelburne.html?mid=twitter_nymag
Best independent bookstores in NYC – in case B&N isn't quirky enough for ya well I've got the hot list for all of those who's senses simply come alive when surrounded by stacks and rows of literary delicacies.  Click on the link below to find out where to visit the best, independent bookstores of NYC.
http://gothamist.com/2016/06/16/best_bookstores_nyc.php
5 perfect cocktails for dad – there's an inner appreciation for the mixologist in us all – Now of course it's too late to get him this on Father's Day since that has already passed but there's nothing keeping you from treating the lady love in your life or for that matter the lady love who's seduced by the role-play of the liqueur apothecary, from treating you.  Heck maybe it's time to get a little daring and turn this he or she into a we thang and do it together.  Have fun wetting your palette!
https://www.timeout.com/usa/bars/fathers-day-cocktails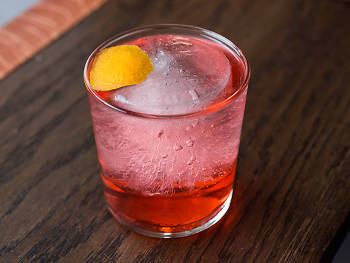 Noirebnb?? Isn't noire the French word for black?  Ah yes so black air bnb – what's that?  Well I'll tell you – it's an answer to a problem for many black folks who are experiencing discrimination on the Airbnb site.  Yes that's right, it seems that a good number of Black folks have been turned down from some airbnb hosts while their white counterparts have had a successful booking with the same host.  This has been a long term problem that media is now picking up on.  Noirebnb which has since changed it's name to better reflect its policies – are now calling themselves Innclusive.  Their hope is to provide services without race being a factor so it won't be open to just people of color though it is meant to serve them just as fairly as everyone else.  Ebony.com did an eye-opening interviewing w/co founder and strategist Zakiyyah Myers.
Myers:  It's very important!  People want to be able to do business with dignity, and in spaces where it is difficult or there are structural reasons in place that prevents that, folks will start looking for other alternatives.  Instead of just complaining and waiting for someone, who is most likely part of the problem, to come up with a solution, we need to come together and use our collective experiences and talents to create the change we want to see.
To read the entire article please click on the link below:
http://www.ebony.com/life/travel-noirebnb#ixzz4Bs7sSXxW
So brace yourself – the leveling of the playing field is coming soon and I for one am all for it!